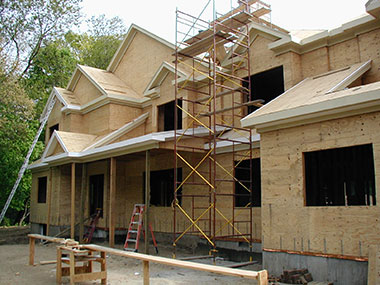 Construction (The Basic Process)
Initial Consultation
We start the process at our first meeting by discussing what you are trying to achieve and reviewing any existing plans you may have. Most of what takes place is my listening to your needs and desires to be sure I have a clear understanding of your goals. We will also discuss a budget to accomplish these goals. Many times clients are unsure of the costs involved or have been led astray by catch phrase "square footage" costs. Based on the information you provide me I will determine the feasibility of the project, present my ideas and give a recommendation on how to proceed. If you already have plans prepared by another design professional we can proceed to the estimate. If not then we will schedule another meeting to start the preliminary design phase.
Design
The design process begins by executing a Design Agreement outlining the costs and responsibility of both parties. I then take accurate measurements of your home and start the preliminary drawings. Often there are several meetings to finalize the plans. The first documents will be a preliminary floor plan and possibly an elevation to make sure we are all on the same page. Once you have agreed to the new configuration, the final "permit set" will be created showing all the specific details, cross sections and specifications that are necessary for an accurate bid and the approval of your local building department. The plans will then be submitted for permits.
Estimate and Construction Agreement
Once final drawings are prepared, I will then have the tools required to compile the final proposal. This process can sometimes take as much as two weeks to prepare as special order pricing and subcontractor costs will need to be assembled. I will then present to you a single lump sum proposal to complete all work. Once the proposal is accepted, we will then execute a Construction Agreement complete with schedules defining the timeline of the project, material selections and payment milestones.
Construction
This is what we have waited for! The site is prepared inside and out. Materials are delivered and the project is under way. The most important element during the construction process is our communication. I don't believe in weekly construction meetings as new issues can crop up at any time. Based on your schedule and communication style we will create a plan so we can contact each other. My cell phone and email will always be available for your use.
Completion and Warrantee
At the end of the project we will perform a walk through encompassing the entire project. Any outstanding items will be put on a punch list and be executed immediately. Upon your satisfaction of completion we will take our final pay and execute our warrantee period.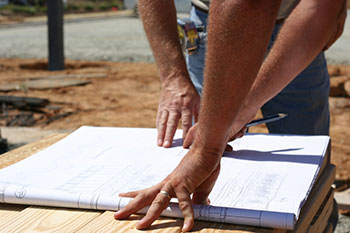 Project Management
On larger projects or projects with an undetermined scope of work, we can execute a Project Management method of construction. In this case the project will be built for direct costs plus a management fee based on a fixed percentage of the overall project. This fee can vary depending on the job size or complexity but generally runs approximately 25%.
The main benefit of this method is that as the project scope or specifications change, you know that you will always be paying based on the actual costs not an inflated estimate designed to protect the contractor. You will also have the option, if you choose, to look at additional bids from competitive subcontractors or suppliers and introduce any of your own vendors you have worked with in the past.
All costs in this method are totally transparent and the books are open to you throughout the process. All subcontractor and supplier invoices are complied and categorized by trade. I will supply you with as much financial information as you need however financial statements articulating all job costs are generally produced upon completion of major trade milestones.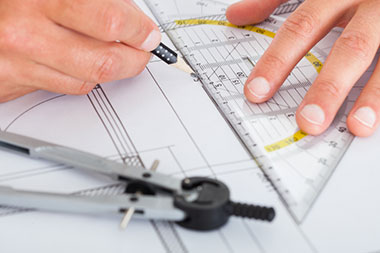 Engineering & Architectural Services
Dave Baskam is a New York State Professional Engineer practicing since 1996 with an expertise in structures. Out of college he designed timber, steel and concrete commercial structures. The interaction Dave had at that time with the architectural community was invaluable, enabling him to apply aesthetic and functionality concepts to design and to understand the process at which one arises at this state of design. With his hands-on carpentry experience and extensive management experience, the transition into the residential market was an easy one.
Today Baskam Construction Services offers design in all areas of residential construction. Dave surrounds himself with other professionals in the industry, partnering with many architects, interior designers, light and sound engineers and landscape architects. These professionals are available for consultation or referral if the design is beyond his capabilities.
Services Offered:
Complete design of additions and alterations to your home
Submittal of plans to your local building department for permit
Investigations and inspection of problematic issues on your home
Beam and header design to remove bearing walls or enlarge openings
Consultations and feasibility studies for potential projects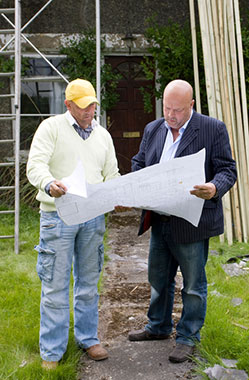 Consultation
Dave's Way
I have been in the design and construction world for all of my adult life. With almost 30 years of exposure to all facets of the business, I have researched, designed or applied in practice a vast amount of construction details and techniques. I am an employer to carpentry apprentices and journeymen alike and have overseen all trade contractors throughout my career. I have guided countless homeowners through the process of remodeling for all these years and have provided them with invaluable advice on achieving their goals.
Through all this experience, I have learned how to convey sometimes complicated construction concepts to laypersons in an effective manor as well as help them simply through the process of making smart product selections. I can also quickly recognize potential pitfalls in a project or spot faulty workmanship, which may otherwise slip by the untrained eye.
If you are thinking about performing a renovation on your own but are not confidant or lack the understanding on certain aspects of the project or are working with a contractor already and are concerned things are not being done correctly, I can work with you on an hourly basis to get you through the process.
Services I can help you with:

Original concepts and design
Material selections
Detailing and code compliance
Interviewing trade contractors and review their proposals for completeness
Scheduling of trades, establishing their responsibilities and interaction between piers
Establishing payment schedules
Inspection of trade contractor performance
Building department and CO compliance